New in Kuwait! ELKO EP opens another branch in the Persian Gulf
Additional information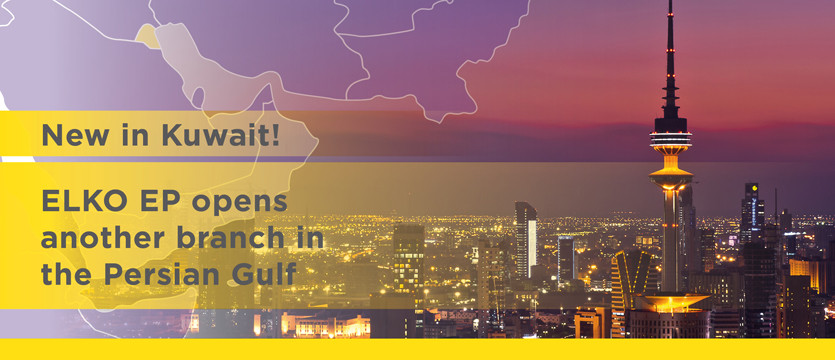 If you've visited a metropolis in the Middle East in recent years, you couldn't help but notice the tremendous pace at which state-of-the-art buildings are sprouting up. Whether its futuristic skyscrapers, state-of-the-art hotels, streets full of smart devices or buildings equipped with intelligent electro installations, and it is the rapid development of smart technologies, the Internet of Things and artificial intelligence that is the main reason why ELKO EP is opening another of its branches in Kuwait. A small but extremely developed emirate with less than five million inhabitants, which has been one of the world's leading oil producers for years.
ELKO EP products and solutions recently became part of the highly monitored House 2035 project, which became the first house in Kuwait to receive the highest GSAS (Global Sustainability Assessment System) certification, which recognizes buildings with an exceptional ability to enhance the energy performance of buildings. ELKO EP participated in the preparation of the sophisticated energy management, where the RFPM-2 gateway reads, processes and displays data from electricity meters (electrical networks or solar panels) and water meters (water mains, wastewater treatment plants). At the same time, H.E. Dr. Rana Al-Fares, Minister of Public Works and State Minister for Housing Affairs (PAHW), did attend the opening ceremony of House2035, a long with Mr. Anas Meerza, CEO of the National Technologies Enterprises Company, where he did hand an award to Mr. Mohammad Farhan the director of the Kuwait branch of ELKO EP. For being a part of (NTEC) visionary approach, which could set the future of housing in Kuwait to a higher standard. Also Mr.Petr Drastich, the director of the Saudi branch was attending this event in support of the Kuwait Branch.
From project to branch
Even then, there was talk that the Holešov Company could have its own representation in Kuwait. It is opening right now in cooperation with the local company Nextek IoT Smart Solutions, which has long focused mainly on the Internet of Things and automation.
"We want to be a key player in the field of IoT and automation and gradually gain a substantial part of the dynamically developing market for smart solutions. If we succeed, despite the size of our country, we can become one of the most profitable branches in the entire company, " is convinced the CEO of the local branch, Mohammad Farhan.
"The countries of the Middle East have enormous potential. Customers are hungry for new technologies and there are a huge number of government, development and residential projects. We are happy to be able to be present through direct representation. In addition, we and the local team have already had the opportunity to try cooperation on a project that has aroused an extraordinary response throughout Kuwait, "adds Jiří Konečný, owner and founder of ELKO EP.
Date of publication: 22. 07. 2020
Calendar
Customer Centre
Technical support
| | |
| --- | --- |
| | +420 800 100 671 |
| | support@elkoep.com |
SALES
| | |
| --- | --- |
| | +420 573 514 221 |
| | sales@elkoep.com |