Easier installation: the actuators will now be equipped with screwless terminal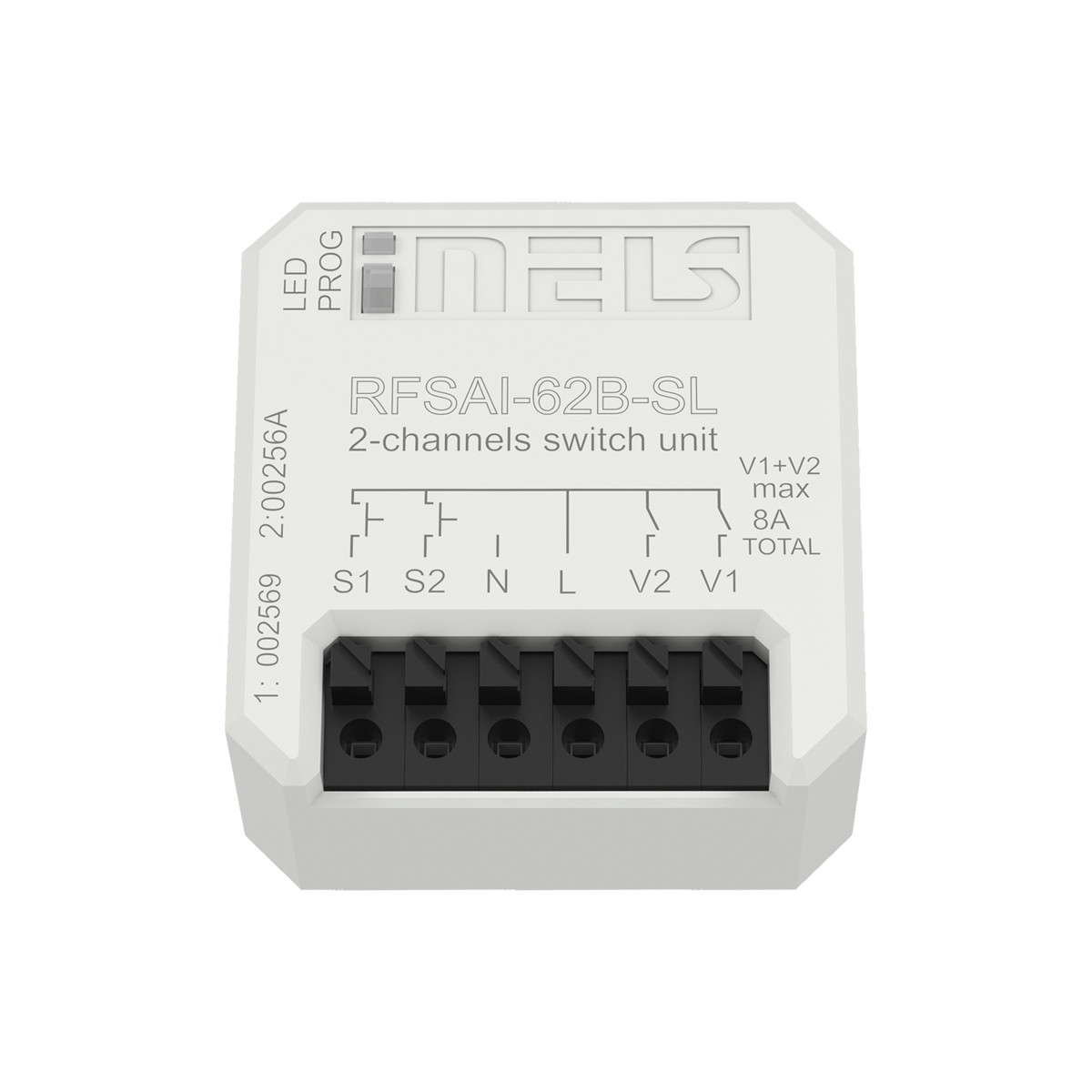 The modernization of the switching element consists in the replacement of components - the classic screw clamp is replaced by a screwless terminal. While the power supply wires have previously had to be screwed to the device, the new technology makes the connection easier: the clamp allows quick connection by simply inserting the wire into the device. In the screwless terminal, the conductor is pressed by a spring against a fixed, non-moving part, the pressure on the conductor is constant throughout the life of the product. The connection is very tight and reliable.
Removal of the conductor or any adjustments are just as easy as installation. Both rigid and flexible conductors of appropriate cross-sections can be connected to the device.
The new actuator design has additional advantages thanks to innovation: using actuators without lead wires creates more space in the installation box and makes the overall installation clearer.
In the case of actuators that have one input/output, the power supply terminals are intentionally doubled, so there is no need for additional external connection terminals in most installations.
The innovation guarantees a firm and stable connection.
Upgraded switching elements of these types will be available shortly:
RFSAI – 11B_SL
RFSAI – 62B _SL
RFSAI – 61B_SL
RFJA – 32B_SL
Date of publication: 17. 09. 2021
Calendar
Customer Centre
Technical support
| | |
| --- | --- |
| | +420 800 100 671 |
| | support@elkoep.com |
SALES
| | |
| --- | --- |
| | +420 573 514 221 |
| | sales@elkoep.com |