iNELS Bridge: A hardware gateway for your 3rd party Integration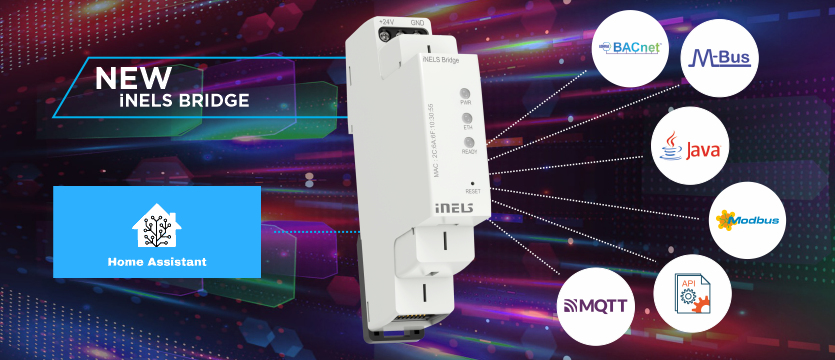 iNELS is now open for the possibility to create a platform for the integration of IoT applications in the field of smart building automation. iNELS Bridge is newest product of ELKO EP that acts as a gateway for connecting third party devices and integrating them into the iNELS environment.
It contains a powerful Linux-based computer, so you can use it as either a stand-alone unit or attach it to your existing iNELS system.
iNELS bridge hardware is designed in two options, in the first option user can use the hardware as a Linux server that runs your customized software. The unit comes with an option of pre-installed Home assistant, Connection server and MQTT broker. This allows users to control and monitor their smart home systems, alarm installations, and other devices. The wide integration possibility in MQTT and home assistant gives an additional layer of integration with third-party devices, and its support of industry-standard protocols like REST API, and HTTP-JSON make it easy to get these communications up and running with minimal configuration. The Bridge also integrates with cloud services like Google Home, Amazon Alexa and other cloud solutions to enable voice control and other smart home features.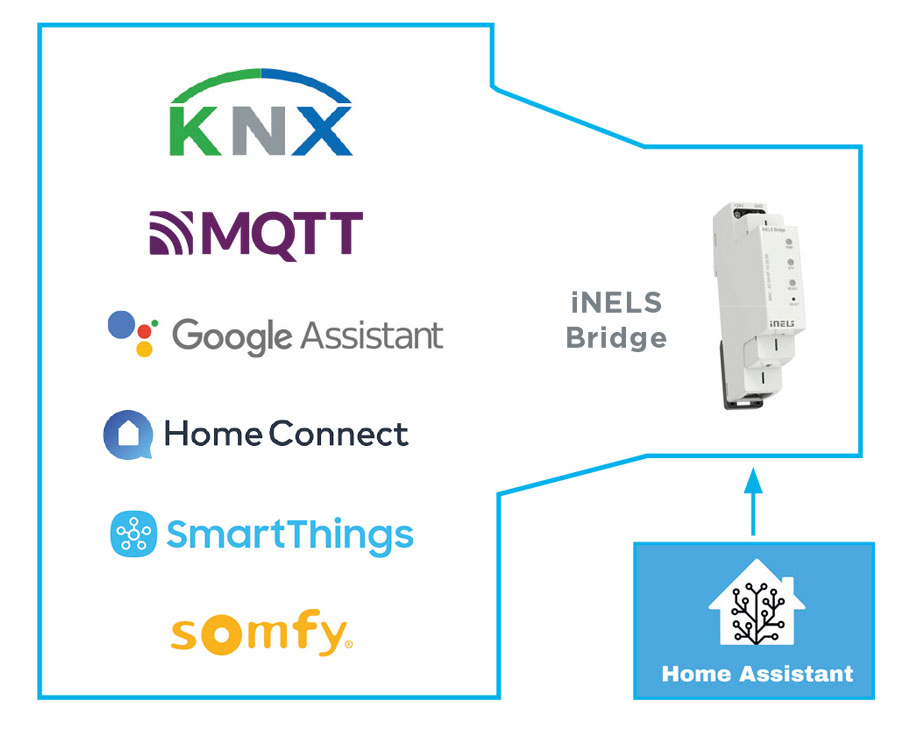 Integrating IoT devices into iNELS environment is simple with iNELS Bridge. The iNELS device connects to the Home Assistant, MQTT software through Ethernet port and then it is linked to the rest of the intelligent home in a matter of minutes. The bridge connects the home network and the external network through Ethernet port. The Bridge hardware can power by DC power supply in the voltage range of 8-36 V.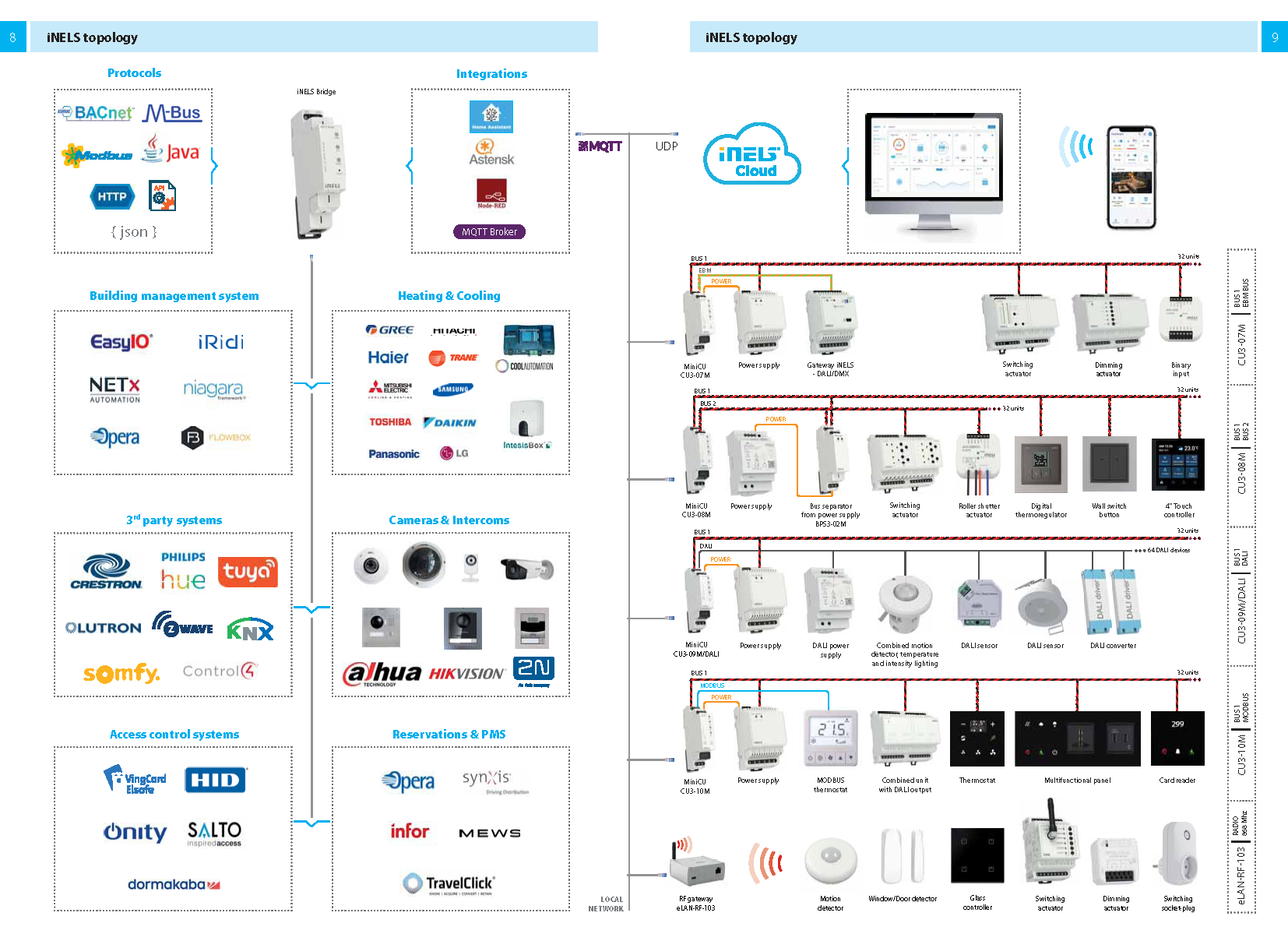 The 1-module size makes the module suitable for industrial and commercial applications. It is designed for modular and custom installations and its small dimensions make it very convenient practically anywhere.
Date of publication: 30. 06. 2023
Calendar
Customer Centre
Technical support
| | |
| --- | --- |
| | +420 800 100 671 |
| | support@elkoep.com |
SALES
| | |
| --- | --- |
| | +420 573 514 221 |
| | sales@elkoep.com |